Higgs Boson and an X-Factor winner
By
admin
• Dec 19th, 2008 • Category:
Twitter updates
I'm always fascinated by information. I'm even more interested in ways of representing it. And if it's interesting, then I'm in heaven.
Venn That Tune has just put me in heaven. It's a book of classic song titles in the form of Venn diagrams. And, as they say themselves, what's not to love?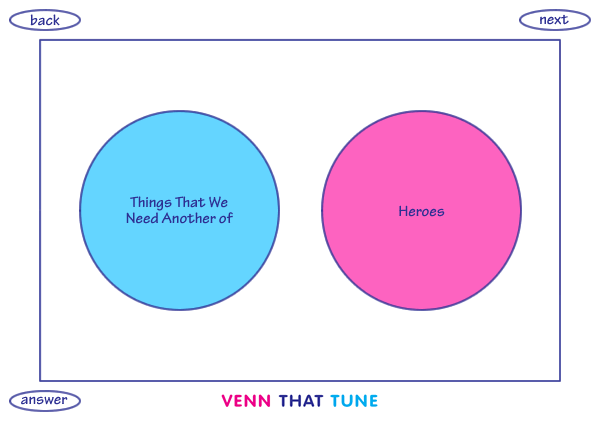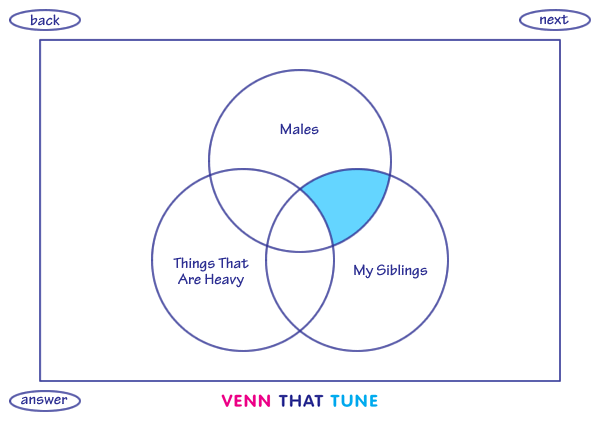 Jessica Hagy started my new found warmth towards diagrams back in 2006 when she started Indexed, a "project that allows me to make fun of some things and sense of others without resorting to doing actual math."
We wrote some comedy maths diagrams for a campaign. We never ran it in the end, but I had just as much fun writing them as I do reading them. Here's my favourite:
You can have fun with maths. Honest.
admin is a digital native who's been taking brands and businesses digital since 1995 (only 5 years after Tim Burners-Lee created the first ever web page). Honing his skills in a variety of companies for the last 14 years, including Ogilvy and Saatchi & Saatchi as a Creative Director, Partner and/or Board Member. He also won some awards.
Email this author | All posts by admin